---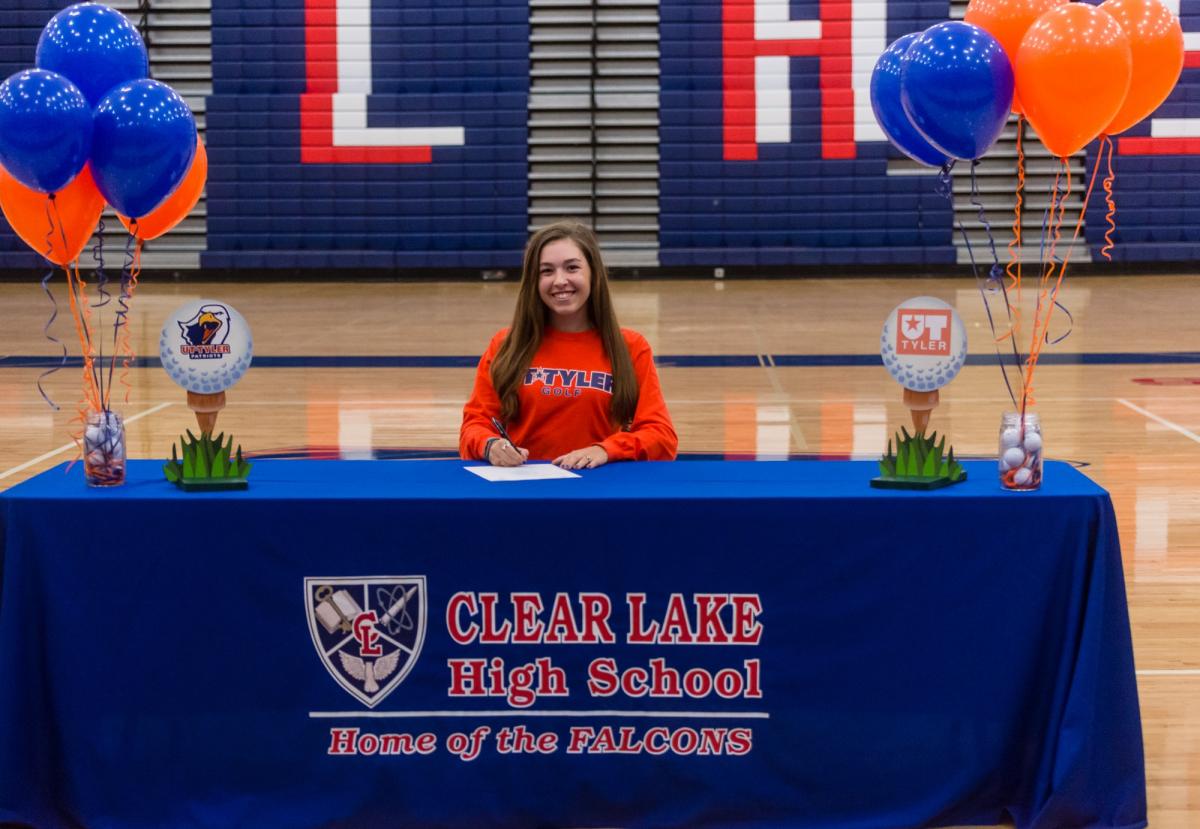 Falcon Golfer Signs With UT Tyler
Posted February 01, 2017
Congratulations to Clear Lake senior Macy Williams! Macy has signed a letter of intent to play college golf for The University of Texas at Tyler beginning fall 2017....
---
Clear Lake Takes 2nd at Galveston Country Club
Posted November 05, 2016
The Clear Lake Falcons placed 2nd at the Clear Springs District Preview Tournament held at Galveston Country Club. Macy Williams placed 2nd individually shooting 83-78 (161). Stephanie Banach (164), Elise Tanzberger (165), Sara Zamora (191) and Rilee Mullins (191) rounded out the A team. The Falcons...
---
---
Lake wins 17th straight district title
Posted March 31, 2016
Clear Lake won its 17th consecutive District 24-6A girls' golf championship this past Wednesday and Thursday at Galveston Country Club, shooting a two-day total of 698 for a 19-stroke victory over Clear Springs....
---
Lake B golf team takes second at Timber Creek
Posted February 06, 2016
The Clear Lake girls' golf B team took second place at the Timber Creek Invitational on Monday, Feb.1. Team members are (left to right) Gabriella Howerton, Julianna Hickman, Courtney Huynh, Sara Zamora, Jessica Bruno and head coach Karolyn Criado...
---
---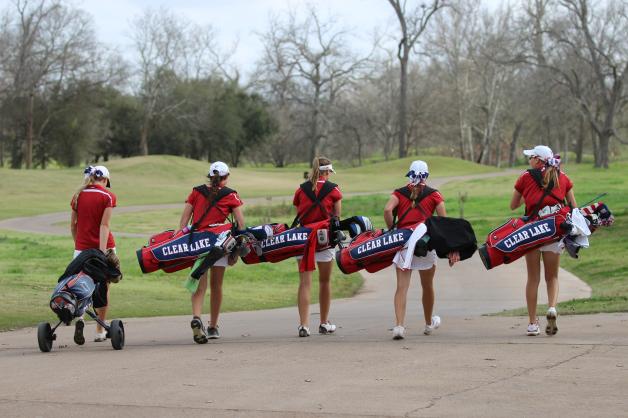 Lake Goes to Team Playoff to Finish in 4th by 1 Stroke
Posted February 25, 2015
The weather conditions were not fun for the Katy Taylor Tournament at River Ridge in Sealy with low temperatures, wind, and rain. The Lady Falcons finished day one in 3rd place behind Clements and Cinco Ranch. At the end of the second round, Clements and Cinco were tied for the lead...
---
Clear Lake A Team Finishes in 5th at Sienna
Posted February 25, 2015
The Clear Lake Girls A Team played in a tournament February 13-14 at Sienna Plantation hosted by Clements High School. There were some extremely talented teams there with 8 girls shooting in the 60s, including our very own Kari Bush (71/69). With this exceptional score, Kari pl...
---
B Team Wins Clear Brook Tournament
Posted February 08, 2015
The cold temperatures and high winds proved no match for the red hot Clear Lake B Team. The team won the Clear Brook Invitational held at Timber Creek Golf Club on February 2nd. Shooting a team low score of 343, the B Team captured their first win of the year. "It was a very impressive perform...
---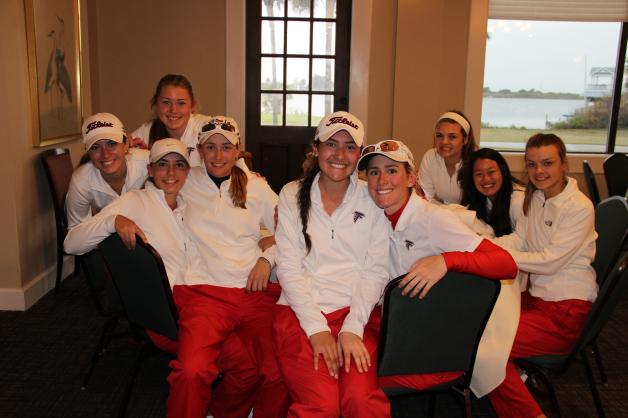 Debbie Fuchs Tournament-Another Successful Fundraising Event
Posted February 01, 2015
Congratulations on a successful fundraising event! This year the Lady Falcons brought in 28 sponsors for the Debbie Fuchs tournament. This was an increase of 6 additional sponsors from last year with several more sponsors opting for our $250 website sponsorship. Look for the website to&n...
---